Blackmoor Golf Club is proof that, like his contemporaries, Arnold Palmer and Jack Nicklaus, Gary Player, a 7-time major champion, left his mark on the Myrtle Beach golf scene as an architect.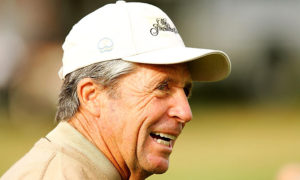 The world's most travelled player, the Black Knight-designed Blackmoor Golf Club is the type of layout that has made the Grand Strand so popular. Blackmoor isn't a top 100 layout, but it's a good course, always in outstanding condition, and will deliver value.
Located in Murrells Inlet, the course challenges players to hit a variety of shots, as opposed to rewarding players who indiscriminately blast away with driver off the tee. Blackmoor features a nice mix of doglegs and the best shot off the tee will vary.
Sometimes driver is the call. But just as often the percentage play is to hit the club you are most comfortable with.
However, on the par 4 8th, most players throw percentages out the window.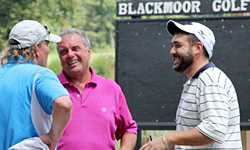 Played conventionally, No. 8 is a 370-yard hole that features a 90-degree dogleg right, but Player cut a chute through the trees, providing an open line to the green just 270 yards away. The chute isn't very wide, so a wayward shot can lead to a big number, but how many times do you get a (semi) realistic shot to drive the green?
Throw caution to wind and the try to set yourself up with an eagle putt.
Regardless of tactics, the decision you and everyone else in your group makes will be a topic of post-round discussion.
Blackmoor Golf Club doesn't attract the attention other courses along the South Strand do, but group leaders know it will deliver a good golf experience. Players have a chance to score, conditions will be good, and the price is right – that's a winning combination for any group of Myrtle Beach golfers.
Get Your Free, No-Obligation Quick Quote Here:
Give us a rough idea of what you're looking for, and we'll quote your perfect golf vacation at the best price. Once you've got your quote in hand, you can share it with your group, and customize it to fit your exact needs. We'll respond to your request as quickly as possible, most within 24-48 hours. Let's get started on your golf trip!