With his only signature design along the Grand Strand, Gary Player brings some imagination to his layout at Blackmoor Golf Club in Murrells Inlet. Each of his nine-hole presentations features a hole that's memorable for its quirkiness.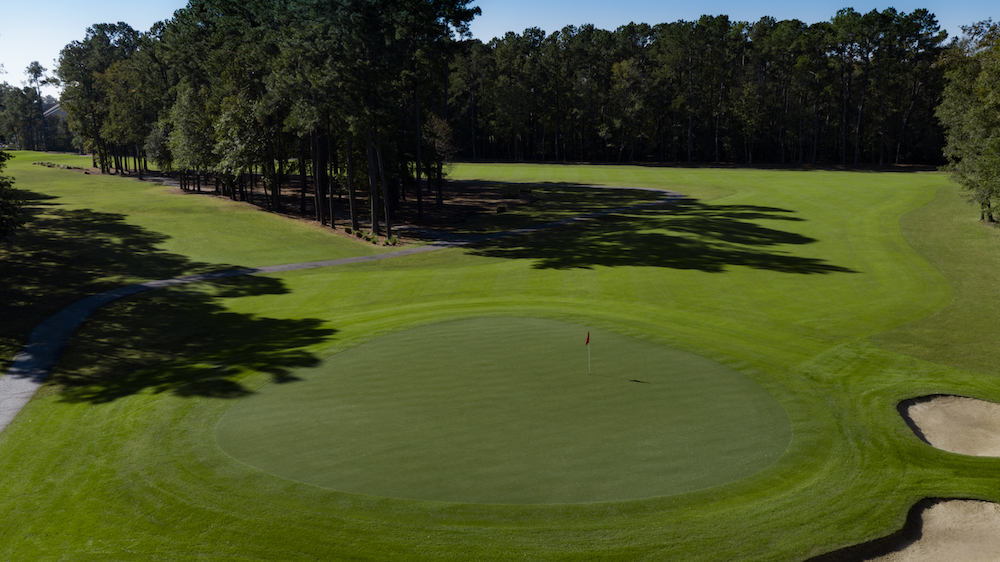 On the front, the par-4 8th Hole offers one of the more compelling risk-reward options in all of Myrtle Beach golf. Along its "traditional" route, the hole measures 371 yards from the tips and plays as a sharp dogleg right that wraps around a thick cluster of trees. Aim for the elbow of that dogleg, and you leave yourself a manageable iron approach.
Or, you can take the chance at hitting through the chute that Player cut through those trees, leaving the opportunity for landing a 270-yard drive on the green for a chance at eagle. Beware, though: that chute is only 30 yards wide. Hit it straight, or prepare for a world of trouble if you miss!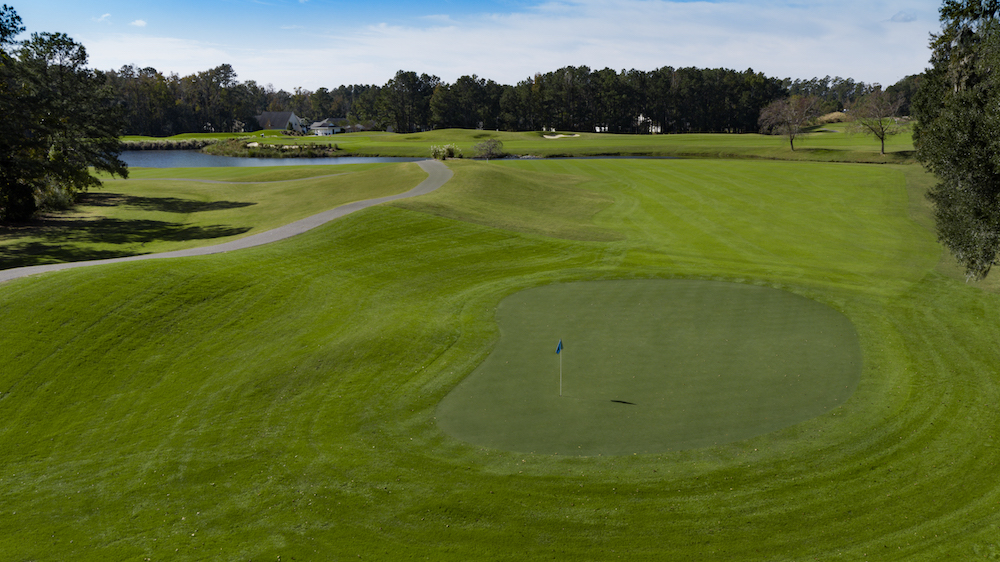 The back nine features the par-4 16th Hole, another dogleg right. This one plays a little longer at 413 yards from the tips, and unlike its quirky front-nine counterpart the trees aren't the primary obstacles here. Water lines the entire left side of your tee shot, and a huge mound guards the inside of the dogleg.
You can try cutting that corner off the tee, but you'll be hitting a blind shot and praying for a lucky break if you manage to clear the mound. The safe bet is to hit down the left side of the fairway. Keep it out of the drink on the left, and get it far enough past the hill so you're not hitting your second shot blind, either.
Blackmoor Golf Club is one of 12 fantastic options from which to choose on our popular Myrtle Beach's Best package. Click here for more information on how you can book it for your spring getaway!