Legends Resort Golf Villas
Legends Resort
Golf Villas
Legends Golf and Resort offers five of the best golf courses available in the Myrtle Beach area and the state of South Carolina.
Centrally located just off Highway 501 in Myrtle Beach, Heathland, Moorland and Parkland courses are nestled within the Scottish-inspired Legends Golf & Resort. Legends' Oyster Bay course is on the northern end of Myrtle Beach's Grand Strand in Sunset Beach, N.C., while Heritage is on the southern end in Pawleys Island, S.C.
Legends Resort's updated onsite accommodations give you the best option on the beach for the "All Inclusive Golf Package."
While staying at Legends Resort, receive unlimited use of the 30-acre practice facility driving range, Breakfast Buffet, Lunch and 2 Beers or Beverages.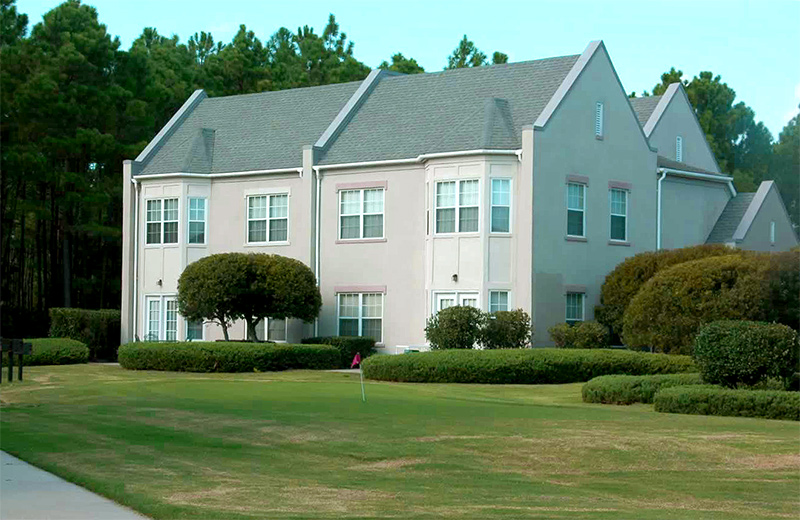 1500 Legends Drive, Myrtle Beach, sc 29579
Accommodation Details The Legends Golf Resort has two different sections of accommodations, the original Turnberry Park, and the newer Gleneagles. All of our golf villas have (2) beds in each bedroom. Turnberry Park Section · Guaranteed to have all DOUBLE beds. · There are no 3BR villas located in Turnberry Park · Home of #1 ranked 19th Hole in South Carolina, the Ailsa Pub Gleneagles Section · All 3BR villas at Resort are located in Gleneagles · Has 2BR villas as well (mix of double and single beds) · 3BR Units: Master Bedroom has (2) DOUBLE beds · 3BR Units: Secondary bedrooms have a mix of SINGLE and DOUBLE beds (2 beds in each bedroom) Notes · All rates include daily housekeeping. Call Brian at (844) 706-7503 to make all the arrangements for your group!