Pro Tip:

Most Golfers Simply Call Brian,
& trust his team to Plan the Perfect Myrtle Beach Golf Trip.
Why? With over 20 years experience, nobody knows Myrtle Beach golf like Brian Noblin.
Brian and his team know that your golf group is unique, and that a truly amazing golf trip has to be built from the ground up. Be ready to describe your golf group, and what would make this the perfect golf vacation for you. He'll ask great questions, consider your group's skill levels and lodging preferences, and most of all, be your expert guide for everything you need. And you don't pay a dime. The local golf courses and lodging partners provide us exclusive rates, so you'll save money too! "Who IS Brian?" you ask? Read more about Brian
Your Myrtle Beach Golf Vacation
Myrtle Beach Golf Packagers was established by experienced local Myrtle Beach golfers to assist visitors with all of their golfing needs in the Myrtle Beach area. Our team of experts have worked in all facets of the golf industry, and are eager to assist with room and golf packages, tee time only packages, and any other custom vacation for the entire Myrtle Beach area. Pawleys Island, Surfside, Myrtle Beach, Conway, North Myrtle Beach, Calabash, Little River, and Brunswick County (NC)–with so many options, let our knowledge and insight help make your golf trip simple and enjoyable.
Hence, the goal is very simple: We will make your golf package customized to your exact preference, and most of all, make the experience simple, so you can spend time thinking about fairways, greens, and one-putts!
"We can organize a memorable Myrtle Beach golf trip to match any budget, our goal is make your golf trip affordable and one that will not be soon forgotten!" Brian Noblin
The online booking system allows you to browse real time availability and rates at all of the South Myrtle Beach, Central Myrtle Beach, and North Myrtle Beach area golf courses. You can also easily tell us about what you're looking for, and we'll assist with prompt recommendations and expert guidance.
Or, just call us at (844) 706-7503 and we can work everything out over the phone. We look forward to seeing you on the first tee in Myrtle Beach!
Our email newsletter has all kinds of tips to make your Myrtle Beach golf trip unforgettable.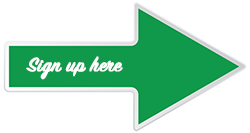 Let's keep in touch, and we'll send an email once in a while to say "hey!"
Meet the Golf Courses of the "Myrtle Beach Golf Trail"
TEE TIMES
With so many fantastic golf courses to choose from, we'll help find and reserve the right ones
We're plugged in!
Our experts have direct access to all tee sheets in Myrtle Beach – we'll seek out and secure the perfect tee times for your group
+ ACCOMMODATIONS
A golf villa or beachfront? A peaceful setting or close to the action?
Consider all of your options
Based on your group's preferences, we'll review every option available so you can rest easy on your Myrtle Beach golf vacation
= YOUR GOLF PACKAGE
Each day's tee times and your accommodations booked in one easy transaction
Fewer Swings Are Better!
Leave the organizing to us, so you can focus on what's really important:
YOUR GOLF GAME!
Latest Myrtle Beach Golf News & Information
Creating Inspiring Golf Vacations
If you're considering a golf trip,
Myrtle Beach Golf Packagers is ready to help!
Only takes a few seconds!