Of the 12 courses available as part of our Myrtle Beach's Best package, the top par 3 holes at each of these designs are led by two from "The Pebble Beach of the East."
Tidewater Golf Club boasts two memorable holes in particular along its scenic saltwater marsh: No. 3 (157 yards) and No. 12 (198 yards). Each of these memorable holes along the Ken Tomlinson design is included in the Myrtle Beach Sun News' "Dream 18," the renowned compilation of the top 18 holes in Grand Strand golf as chosen by a select committee of area sports writers and golf professionals.
In describing No. 3, Tidewater General Manager Chris Cooper says, "This is considered by many to be one of the best short par 3s in the area. With the Cherry Grove salt marsh on your left, the predominant wind comes in from the left on this hole. While the easiest part of playing this hole is the tee shot, the hardest part is landing it on the correct tier of a three-tiered green."
Of the 12th Hole at Tidewater, Cooper notes that, "to me, it's one of the most intimidating par 3s in the Myrtle Beach area. The green is guarded in front by the Cherry Grove salt marsh, and four large bunkers just over the bulkhead along with one large bunker on the right side. The predominant wind here is in and from the right, so taking one extra club is probably a good idea."
Aside from these two holes, this grouping of top par 3s among the Myrtle Beach's Best courses was determined by selecting the most difficult as indicated by each course's hole handicap rating. Our collection includes, in alphabetical order: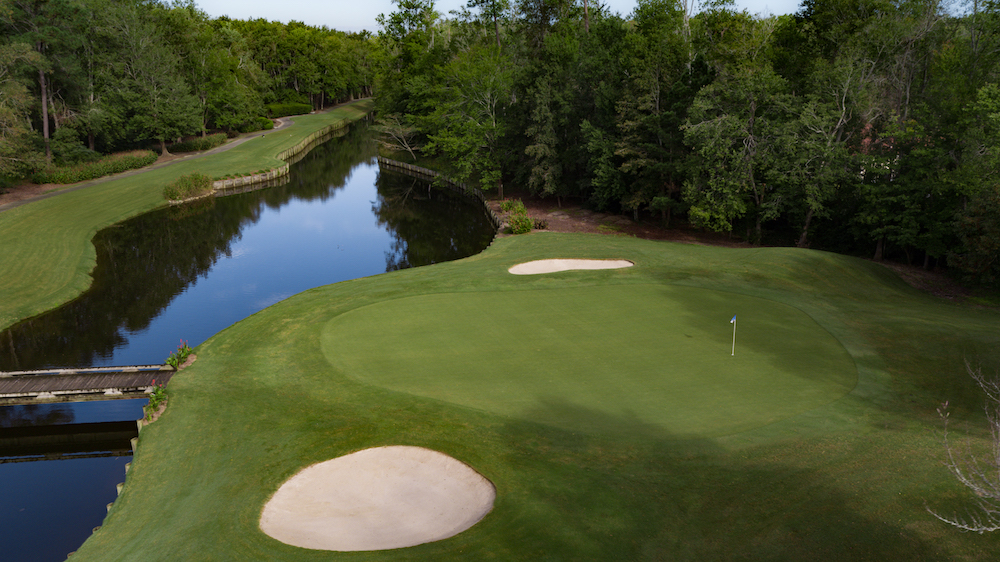 Click here to learn more about how you can play these courses on our most popular package!